Laura Aguilar is a, mostly, self-taught photographer from California. Her primary work is portraiture, focusing on the human form. She challenges societal norms and idealistic views of beauty, sexuality, gender, and race. Laura is quoted in her artist statement, "m
y photography has always provided me with an opportunity to open myself up and see the world around me. And most of all, photography makes me look within". She has been photographing since the late 1970s and has, since, made connections with the Chicano Art
community in LA. Laura identifies with the Latina and LGBT community and this plays a huge influence in her body of works.
Three photographs that caught my interest are black and white photos taken in the late 1990s. All three photos include Laura in the image and in all three of the photos she is nude. In this selection, I feel she is speaking to the human body, most particularly hers, and the connection to nature at the same time celebrating the natural beauty of her body. I also feel the photographer is expressing her connection to two identities, being that she is both Mexican-American and Irish background. Laura captures the curves and creases of her own body within the landscape and creates photographic compositions that are bold and empowering for women of color. In each image below, the artist demonstrates a sense of belonging to her surroundings and among other women, as seen in the first image.
Laura still has exhibitions, most recently at the Vincent Price Museum and has displayed her works in San Antonio in an art residency at Artpace.
http://artpace.org/artists_and_curators/laura-aguilar
https://www.vielmetter.com/artists/laura-aguilar/biography.html
https://www.cla.purdue.edu/waaw/Corinne/Aguilar.htm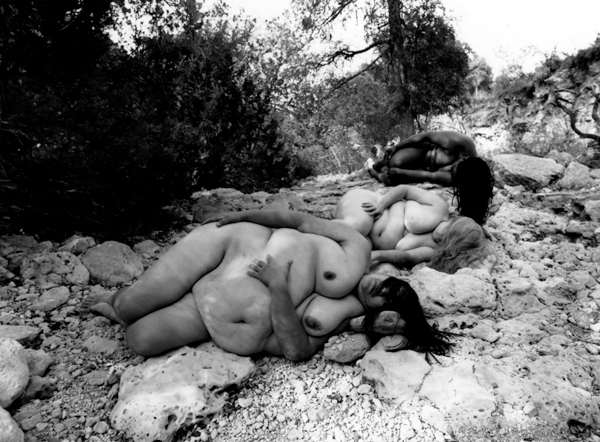 Motion #56, 1999, gelatin silver print; all images courtesy of the artist and the UCLA Chicano Studies Research Center, artwork ©Laura Aguilar.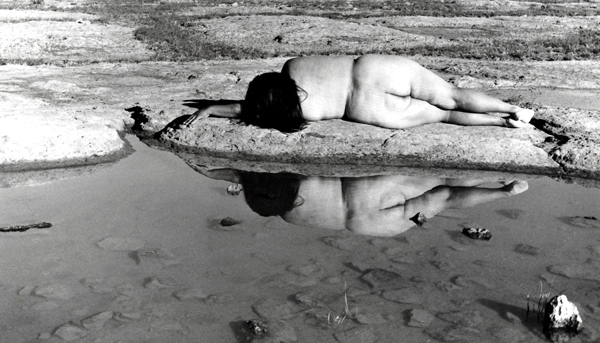 Nature Self-Portrait #10, 1996, gelatin silver print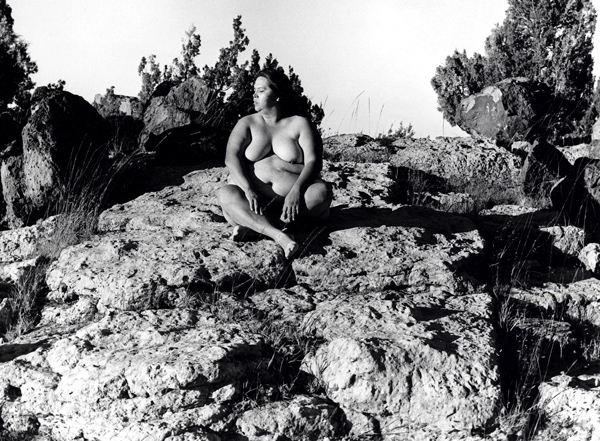 Laura Aguilar, Nature Self-Portrait #11, 1996, Gelatin silver print, 16 x 20 inches