Often times when people are presented with something artistic it is related to issues, negative social commentaries, upsetting emotional content, and so on. Alastair Magnaldo, a french surreal photographer, chooses to follow a different direction in his collection titled Haute Couture. It is a body of work that encompasses landscapes but not in the traditional aspect. He uses landscapes as a framing tool to establish his environment, stories, and childhood imagination that many have lost with age. Although it sounds cliche, every piece in this collection tells a different story of a child and their thoughts, emotions, and imaginations that to them are not restrained by the physical world. Wiping a rainbow across the sky, gathering all the stars, or roping in a cloud, Alastair creates these in a simple, yet elegant presentation so that the viewer, regardless of age, can experience these impossible moments.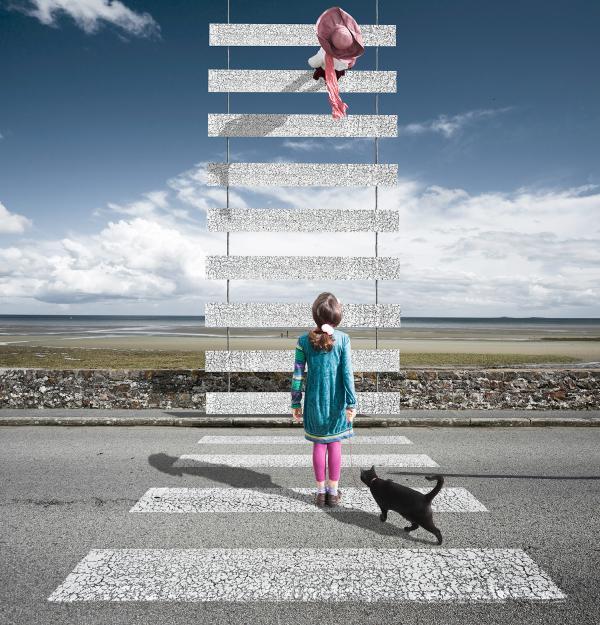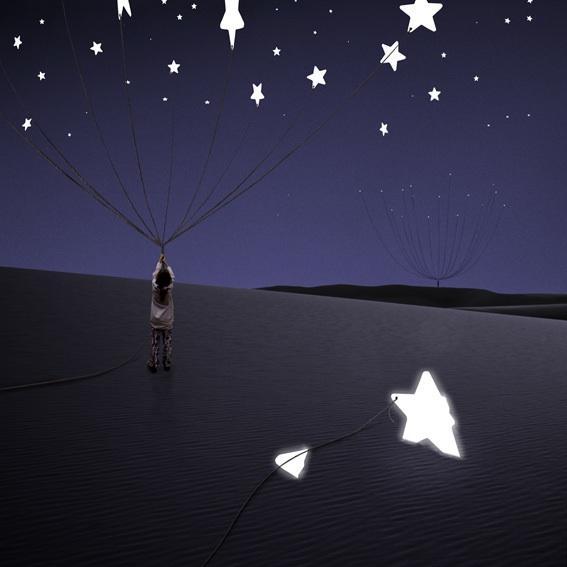 Aside from the conceptual aspect of this collection, which is the primary function, the photo manipulation serves its purpose to the concept. Although, from a technical standpoint it is obviously not perfect, selections can be slightly off, and shadows and values might be abstracted. Personally, it does not detract from the overall representation. As the images are not meant to be deconstructed but are meant to invoke the same childhood memories that many adults have either forgotten or do not indulge in.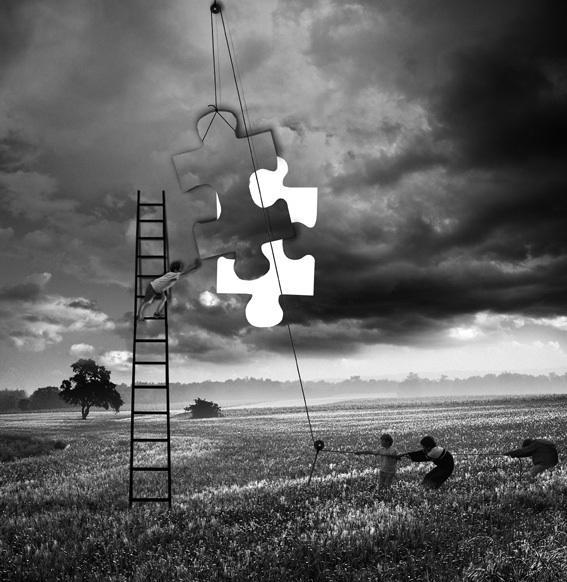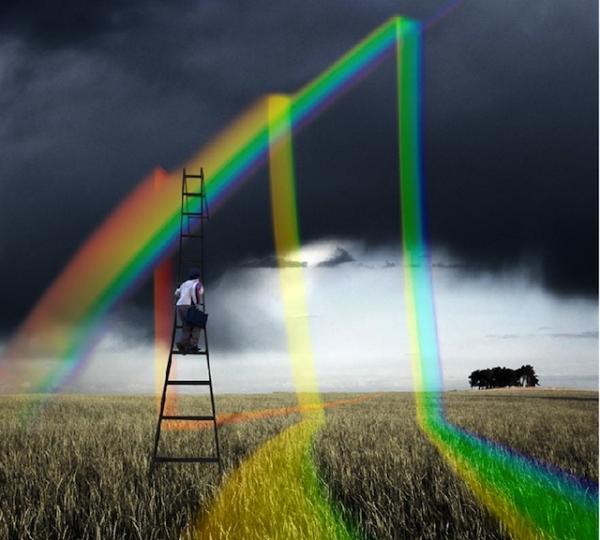 Alastair seems to have a particular perspective and composition he follows for each of his landscapes. People are often not in the foreground or even the primary focus, but to serve as a catalyst for the surreal. Ladders, ropes, chains, and other means to connect seem to be the most primary and consistent underlying element between each piece in the work. My interpretation of these elements is that he wants people to reconnect with the enviornment, and the overall magnifecence of the world around us. They are a bridge for our imaginations to move from our confined thoughts to the real world.
In a contemperary art world where negative emotions and shocking subject matter seem to reign supreme in the majority, the images in this collection are a refreshing reminder that there is a significant amount of mystery and fascination still left to be found, only that the search has become difficult.